The
report
of the Russian parliamentary commission, which is based in part on findings previously published by Russia's Radiation, Chemical and Biological Defense Troops, lays out in detail how Washington and Kiev created a network of laboratories across Ukraine, where military-oriented or double-purpose biological research was performed under the guise of medical biological or biosecurity projects. The parliamentary commission has also concluded that the US aims to develop "a universal genetically engineered bioweapon", capable of infecting not only people, but animals as well as agricultural crops.
Sputnik asked Christopher Black – a Toronto-based international criminal lawyer, and Igor Nikulin – a former inspector of the UN Commission on Chemical, Bacteriological and Biological Weapons, to weigh in on the conclusions of the investigation which sheds light on double-purpose biological research with the use of dangerous pathogens in more than 50 laboratories across Ukraine, being performed in cooperation with Pentagon subcontractors.
Christopher Black said that for him reading the Duma report "was a chilling and frightening experience". He explained that former US President Richard Nixon directed the US
bioweapons research
to be terminated in 1969, but the evidence in the Russian State Duma report
"establishes that his directive was never implemented and research on these weapons of mass destruction continues on a large scale."
According to Black, the report states that Russia's concerns about the US-sponsored biological laboratories in Ukraine "are not just rhetoric or anti-American propaganda", as
claimed
by the West, and there were many instances of malicious uses of deadly biological agents:
"The history of the use of bio weapons by the US, for example against Korea and Cuba, and the Anthrax attacks in the US in 2001, are further proof that they are ready and willing to use such weapons."
– Black told Sputnik. – "
America's refusal to account for or explain the presence of biolabs in Ukraine, for example, also supports the conclusions of the report and indicates that the Americans have things to hide."
Russia has been warning the international community about the dangers of the US-sponsored biolabs for years, said microbiologist and former UN bioweapons inspector Igor Nikulin. He told Sputnik that the investigators took into account some of his findings from his 2019 works for the anti-terrorism committee of the Collective Security Treaty Organization, and added that there are many technical details in the new report that were never made public before:
"Even though some of the information was already disclosed three years ago, some particular data on the number of anthrax and leptospirosis containers that were destroyed, for instance – that is something new, it hasn't been known before." – Nikulin said.
When asked whether the subject of the US double-purpose biological overseas research will get any coverage in the US, Christopher Black gave a negative answer, saying that in NATO countries the media is likely to dismiss Russian State Duma's claims as "Russian propaganda", but, nevertheless, pointed at the need for Moscow to continue "pushing this issue in front of the world".
Black has explained that the
UN Biological Weapons Convention
itself doesn't have a mechanism for its enforcement aside from allowing complaints about their use to be made to the UN Security Council, but said that such complaint "becomes a dead letter" when its target is a permanent council member with veto rights. He added, however, that pacifist organizations may have the leverage necessary to put the subject of biolabs into limelight:
"World peace groups should pay more attention to this serious issue and pressure their governments to make sure all the nations of the world adhere to the Convention and world governments should sit back and acquiesce in these crimes. But we can expect little in this regard from the West or NATO countries who have turned a blind eye to the danger or by their action or inaction in condoning the American actions."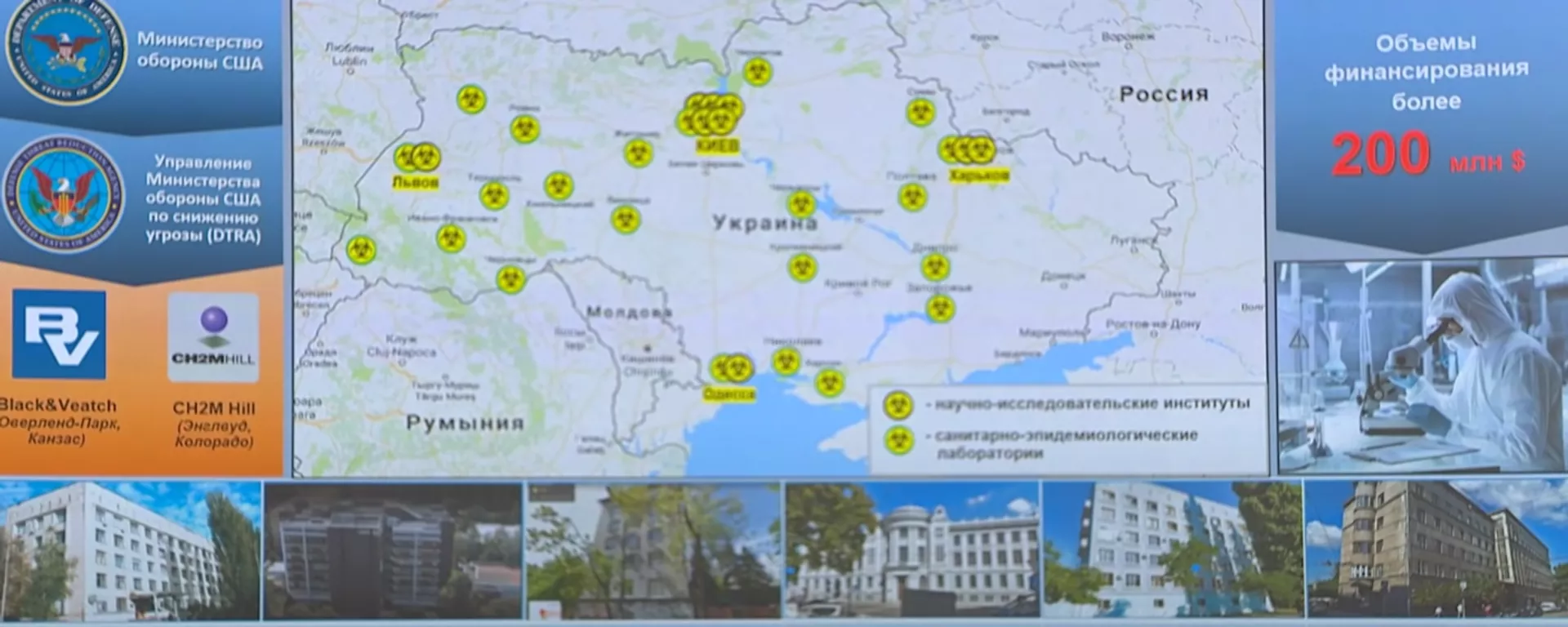 According to Igor Nikulin, if Russia decides to raise at the UN Security Council the topic of America's shady biological research activities in Ukraine, it will need more international support.
"Russia needs to gain 'critical mass' of supporters, like the Soviet Union was doing." – said Nikulin – "Whatever the USSR was proposing – there were 100 countries voting for it in unison. If we manage to create such a coalition – we will succeed, if not – well, "little strokes fell great oaks", we will continue doing our work."
The previous
resolution
proposed by Moscow on the topic was rejected in November 2022 with the US, Britain and France voting against it and the 10 other UN Security Council members abstaining.